Continue your progress and recovery at home with our products!
We believe in the products we sell. We use many of them every day in our sessions to make sure our clients get the most out of every session. These products can help advance your recovery and performance. They build upon our athletic massage sessions to ensure you optimize your results. They are perfect if you want to continue your progress and recovery at home. Be sure to check them out!
Deep Rub
002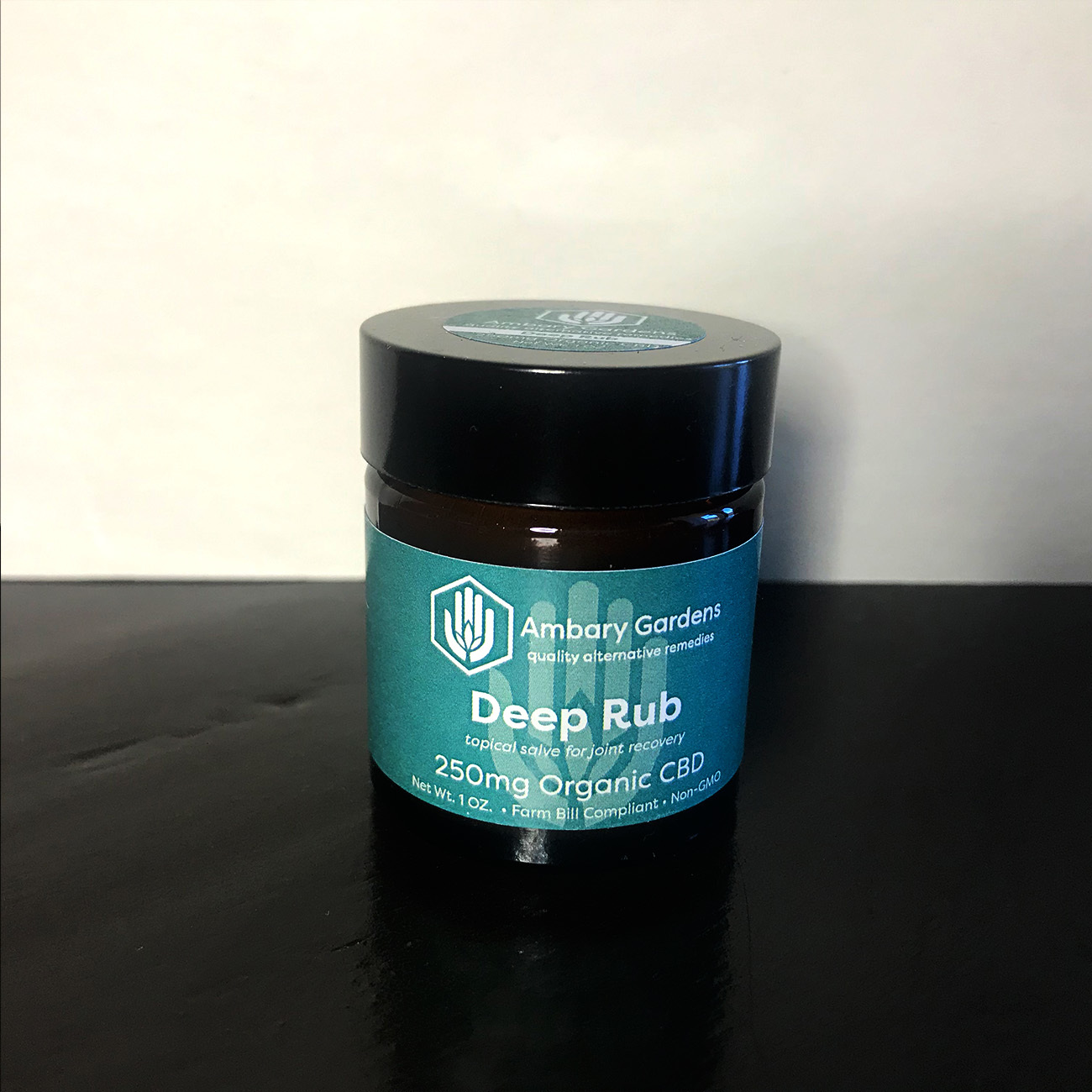 Deep Rub is the deepest penetrating, most concentrated CBD infused shea butter salve providing soothing relief for sore joints. With twice the CBD content as our Muscle Recovery salve, this is a favorite for people suffering from arthritis and joint pain. Combining penetrating potential with the warming ability of essential oils; this product should be rubbed on, and worked in, to help relieve inflammation and soreness of joints. If you're experiencing inflammation or joint pain, we recommend Deep Rub!